Top-up on your existing Voting System stock at a reasonable price
You may be familiar with Voting System equipment as a result of being an owner.  But what if  the demand of your forthcoming exceeds your own personal supply?
Already the owner of Voting System Key Pads but need a few more to facilitate your event?
Ubiqus offers a Dry-Hire Service enabling you to procure additional voting system keypad devices to top-up on your existing stock.
You will have total control of you event while additional Keypads delivered to the venue of your choice.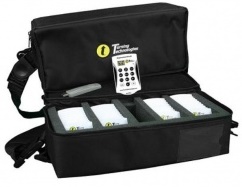 Did you know?
It might be more convenient for an experienced technician to run the voting element your event.  Therefore you might consider using our Hire Voting Systems Service.  We will train you to use the keypads and furthermore provide onsite for technical support for the event duration. Find out more on our Hire
 Voting Systems page.